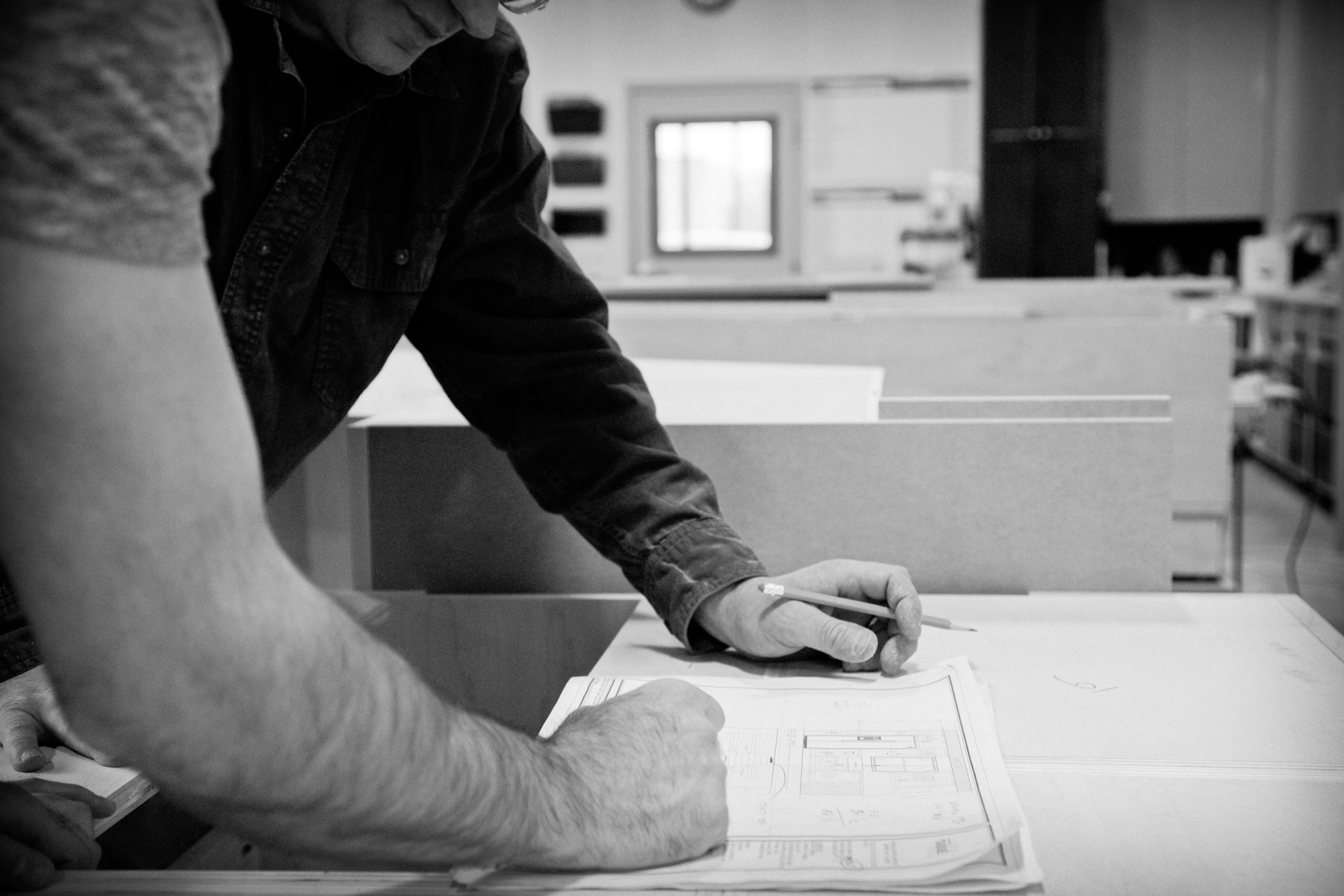 01 Jun

Choosing the right company for your kitchen renovation
Finding the right contractor for a kitchen remodel or renovation might seem like an overwhelming task, but it doesn't have to be. Here are a few simple steps to ease the process.
CHECK REVIEWS & TESTIMONIALS
Checking a companies or cabinetmaker's google business page is a great way to check reviews. Also testimonials can be beneficial which can generally be found on their website.
ASK FOR REFERRALS
Word of mouth is still an effective way to find a qualified professional. Ask relatives, friends and neighbors who they have worked with in the past.  Also ask what made it a positive experience, how the company handled any difficulties and whether he or she would use the same company again.
INTERVIEW CANDIDATES
Narrow down the list of contenders and set up consultations. Narrow your list as you don't want to meet with too many cabinetmakers since this can become difficult to make a decision. How a cabinetmaker answers questions is extremely important, but communication goes both ways. One of the most important qualities you can find in a designer and a cabinetmaker is a good listener. One of the things that's made us successful is we don't do all the talking. A good report also weighs heavily into the selection of a designer or cabinetmaker. This is a longstanding relationship, you want to build trust.
GET IT IN WRITING
After finding the right cabinetmaker or designer who is right for the job, be sure to receive documentation. Do they look professional. Does it seem fair and balanced? Make sure that the written agreement includes a total price and payment schedule, the scope of work, and final drawings.
Are you looking at renovating your kitchen? Are you building a new home and looking to have a custom kitchen designed and built? Get in touch with us today for a consultation. We offer full-design services, or we can work directly with your contractor, architect or interior designer to come up with a plan that best suits your needs.
-Matt