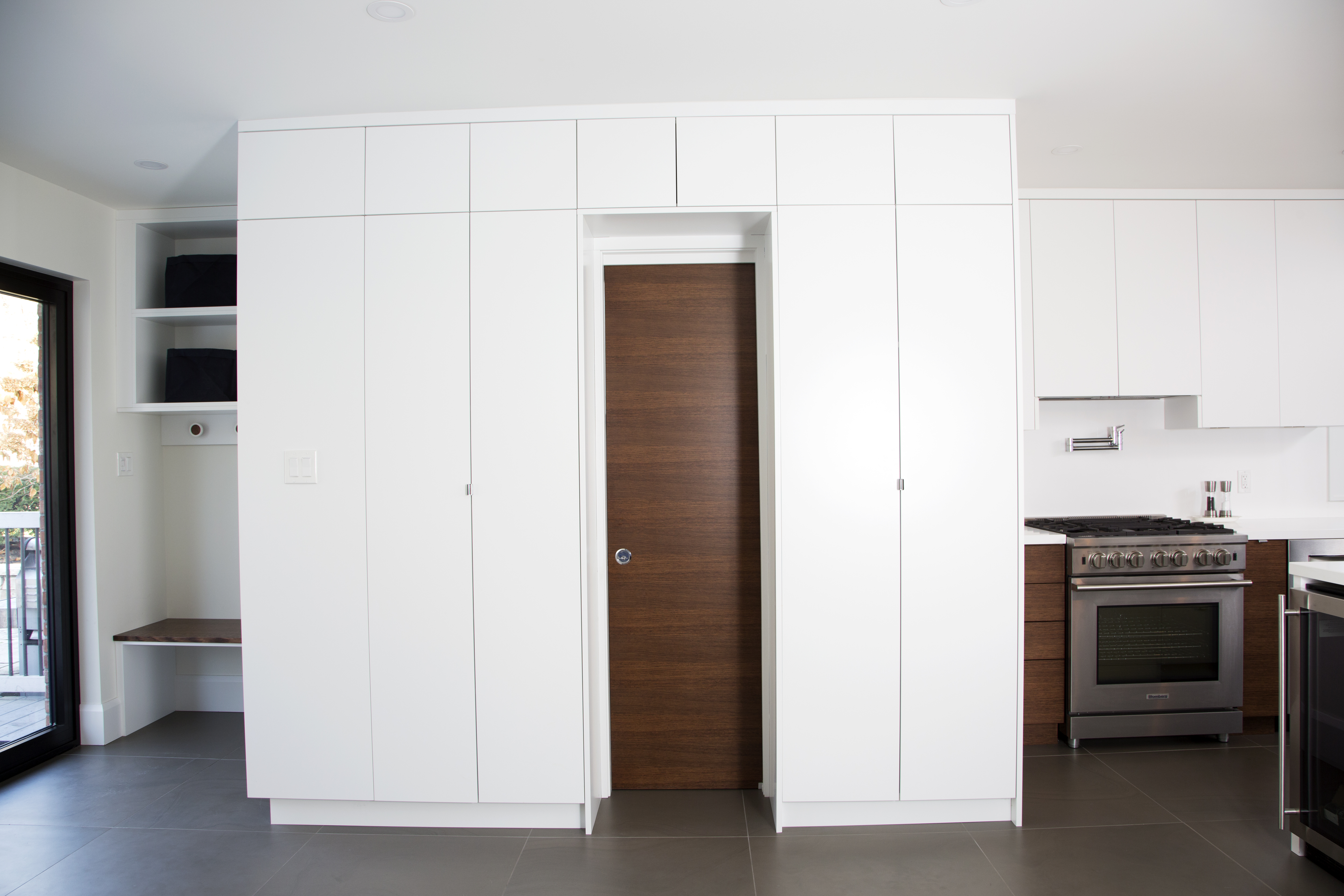 20 Mar

Kitchen Design Trends for 2018
Tassé Design Build is all about staying on trend and current in custom kitchens design, build and renovations. We're passionate about every kitchen project. Whether it is a modern contemporary kitchen on Barrie's beautiful waterfront, or a timeless, craftsman style in the Muskoka region. We know the difference between trends that will be just that, a trend, and style and function that will be around for years to come.
Here are some of the trends you will be sure to see in 2018.
Colored Cabinets
In 2016/2017 blue and grey was a common colour of choice, especially in contrast with brass hardware. This year you will see a lot of green and nature inspired kitchens.
Range hood accents
In one of our recent jobs we designed and built a range hood feature. Why not make them a statement in your space?
Darker kitchen counters
You will notice a shift from the stark white quartz. Even though a lighter counter is still the common choice, a darker accent counter in kitchen design is making a come-back.
Stove Ranges as focal points
There is a demand for custom ranges from manufactures who offer more color options.  This allows for more of a statement piece in their kitchen.
Island Design
Kitchen islands will continue to be a timeless feature in kitchen design and build. kitchen islands are including more features and style now such as, blended materials, additional storage/display, seating, better work areas including prep sinks and becoming a gathering place.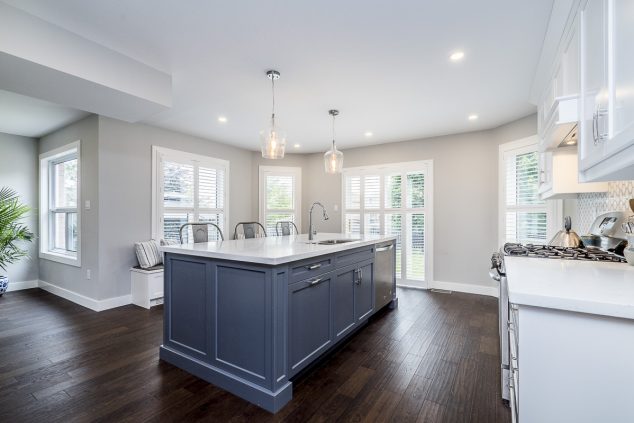 Multi-colored Cabinetry
Dark lower cabinets with white uppers have been a hot trend, however we are seeing more blended materials such as these stained white oak lower cabinets with white upper cabinets and surrounding cabinetry offering dimension and contrast.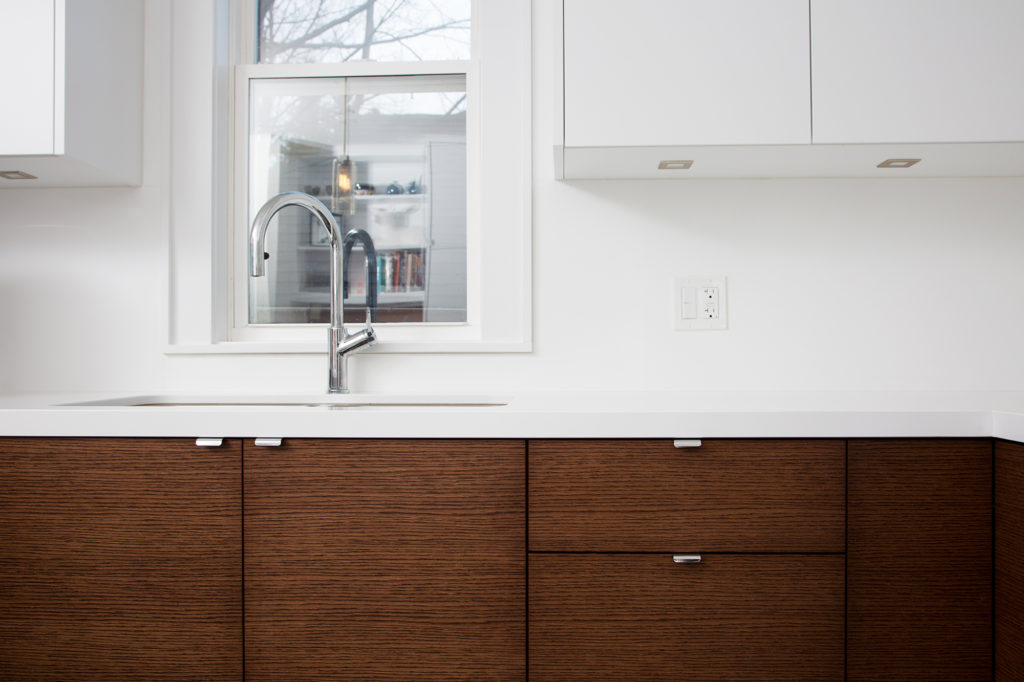 Custom Pantry Cabinetry
Instead of a walk-in pantry, we are seeing more built-in wall features with custom pantry cabinets.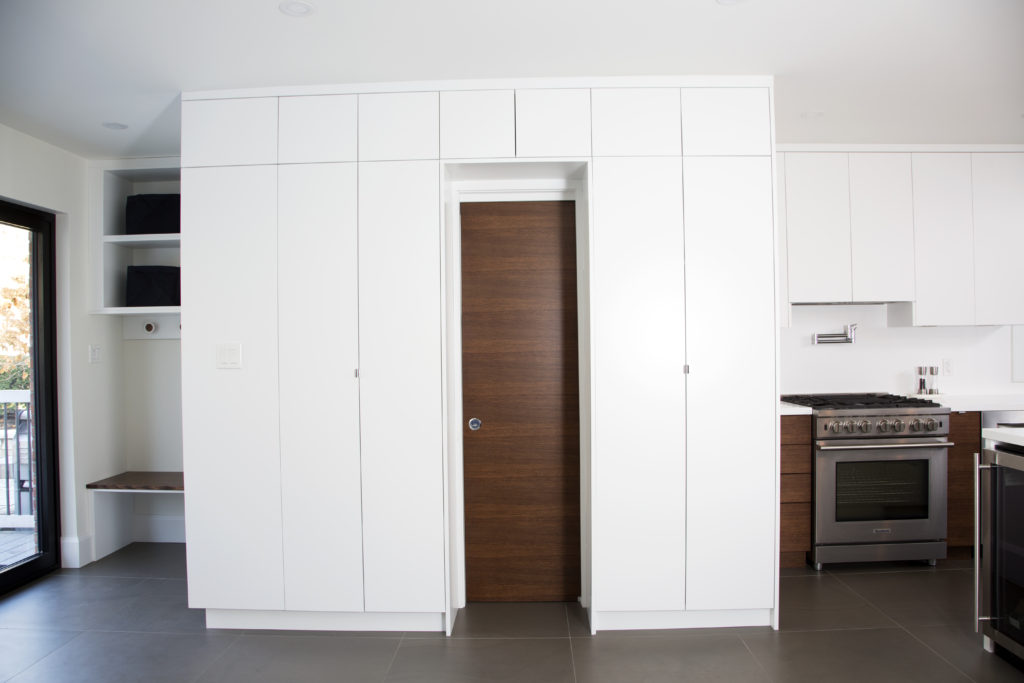 Are you looking at renovating your kitchen? Are you building a new home and looking to have a custom kitchen designed and built? Get in touch with us today for a consultation. Our process begins with an in-house consult where we measure and discuss your project.  We offer full-design services, or we can work directly with your contractor, architect or interior designer to come up with a plan that best suits your needs.
-Matt