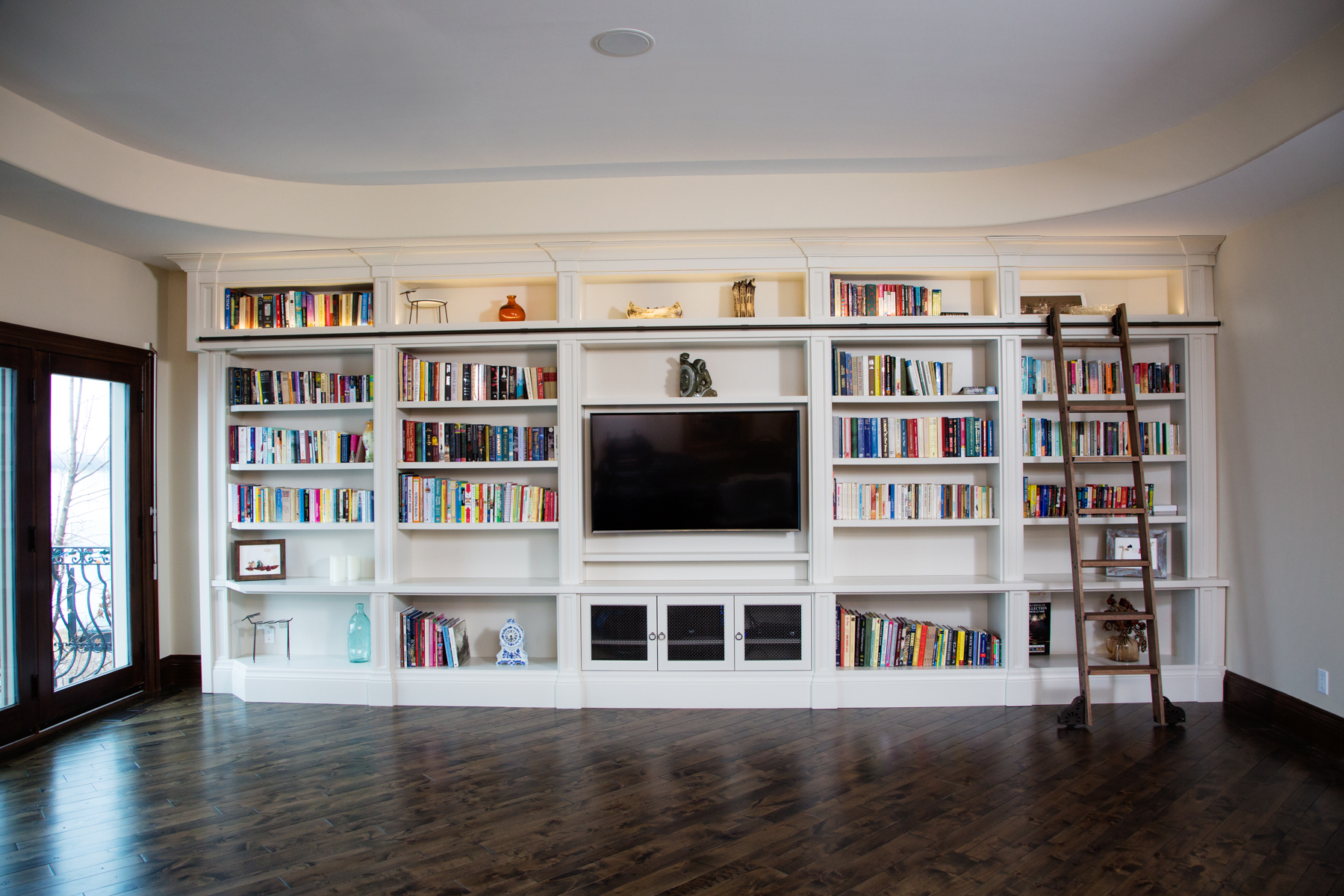 03 Apr

Built-in Library | Design Build
Tassé Design Build recently completed a custom built-in library featuring large built-in shelving and a maple ladder.

A home library is a beautiful and functional way to display books that makes them easily accessible, organized and aesthetically pleasing.  The library does not have to be dedicated to a separate room, it can simply be a feature in an area such as the living room.  Here are some things to consider when planning a library for your home.
1. Your home library does not have to be in a closed room, pick a wall or nook that will suit the size.  You can dedicate one wall that showcases floor to ceiling custom cabinetry and plenty of open shelving.  Think about surrounding your television or fireplace unit.  If concealing your television is a must, this can be integrated into the design.
2. If the idea of having all open shelving is intimidating, you can add hidden storage.  Dedicate a section of the library to having closed doors to easily store clutter out of sight.
3. This library showcases all open shelves except for the area below the television, which stores components and wires.  The wire mesh doors also add a nice design element.
4. Consider a ladder, as it is functional and acts as a statement piece.  This is a must for high ceilings!  In this library, we custom built the sliding ladder using maple and stained it to add contrast to the lighter cabinetry.
5. Material and color options are endless.  This library was kept neutral to blend seamlessly into the large open living room.
6. Don't forget lighting.  There are many lighting options which allow for an added element of sophistication or to set the perfect ambiance.
This library was fitted with warm LED dimable lighting with a well-placed touch sensor.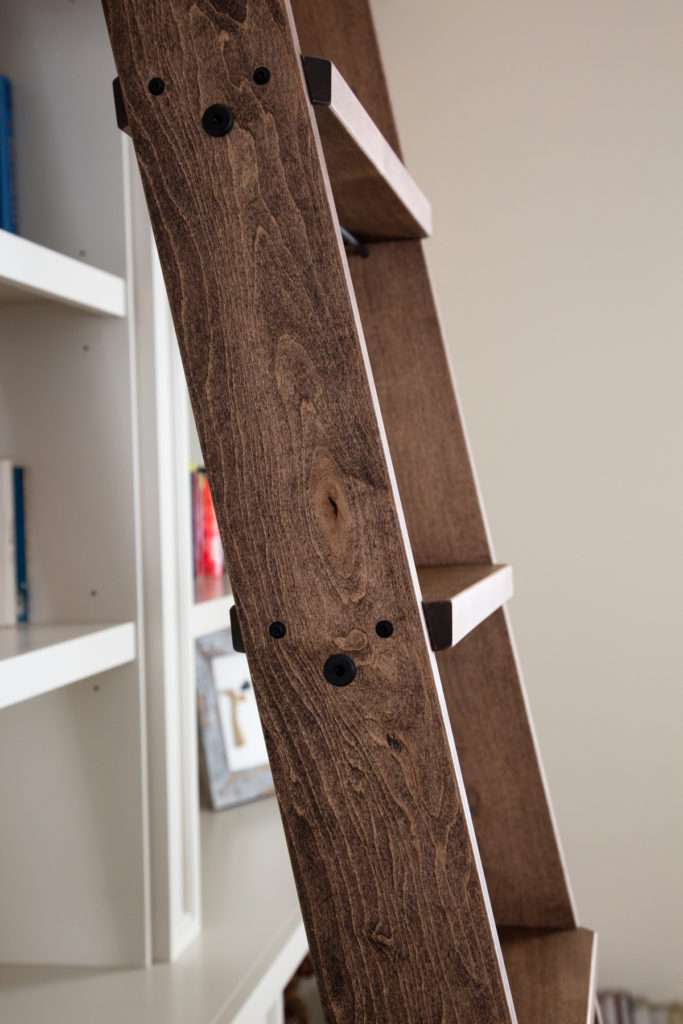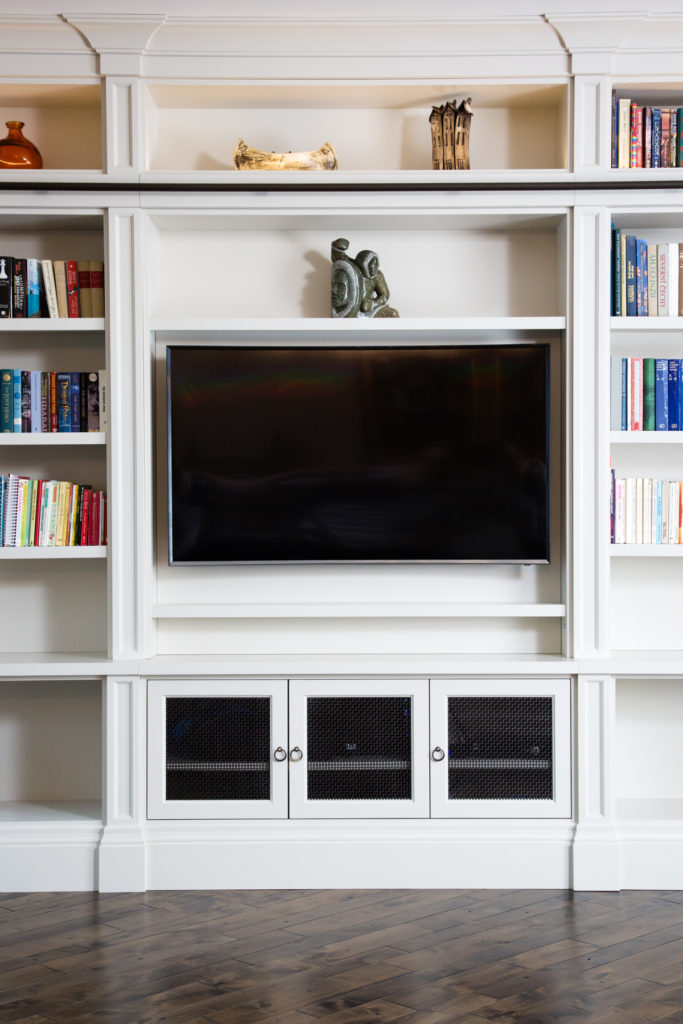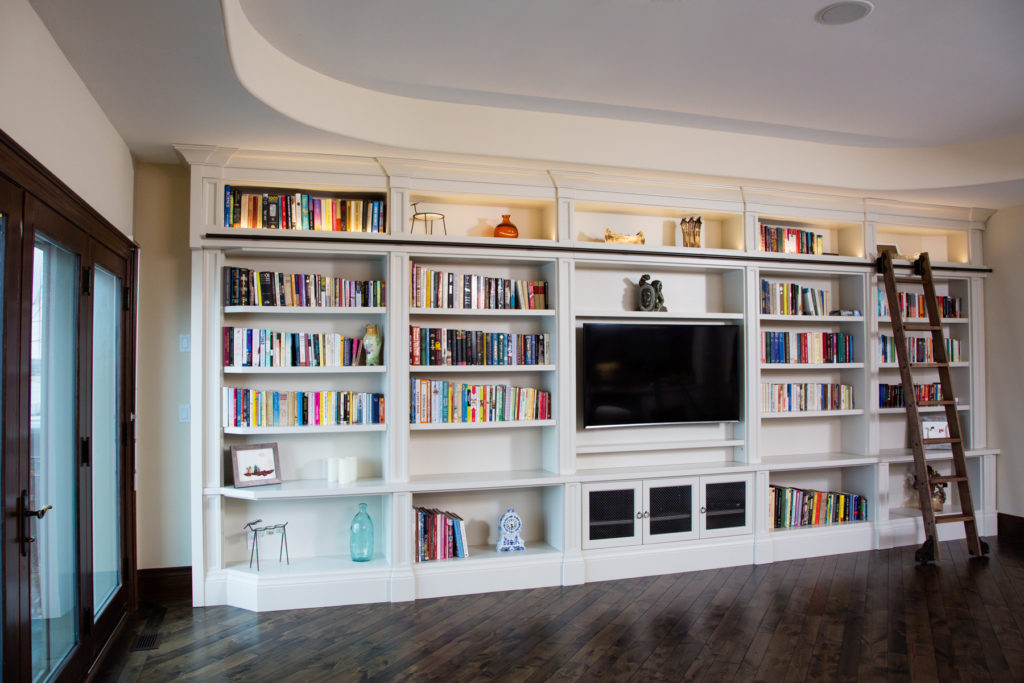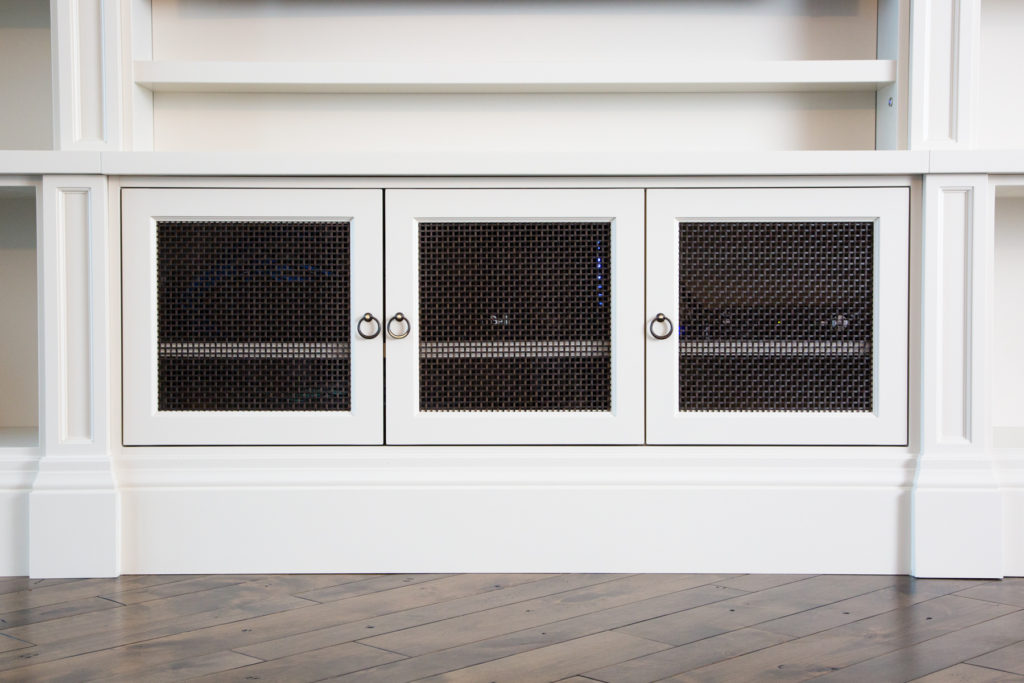 Are you looking at adding a library feature to your home or custom built-in shelving and or media centre? Are you building a new home and looking to have a custom kitchen designed and built? Get in touch with us today for a consultation. Our process begins with an in-house consult where we measure and discuss your project.  We offer full-design services, or we can work directly with your contractor, architect or interior designer to come up with a plan that best suits your needs.
– Matt (owner of Tassé Design Build)