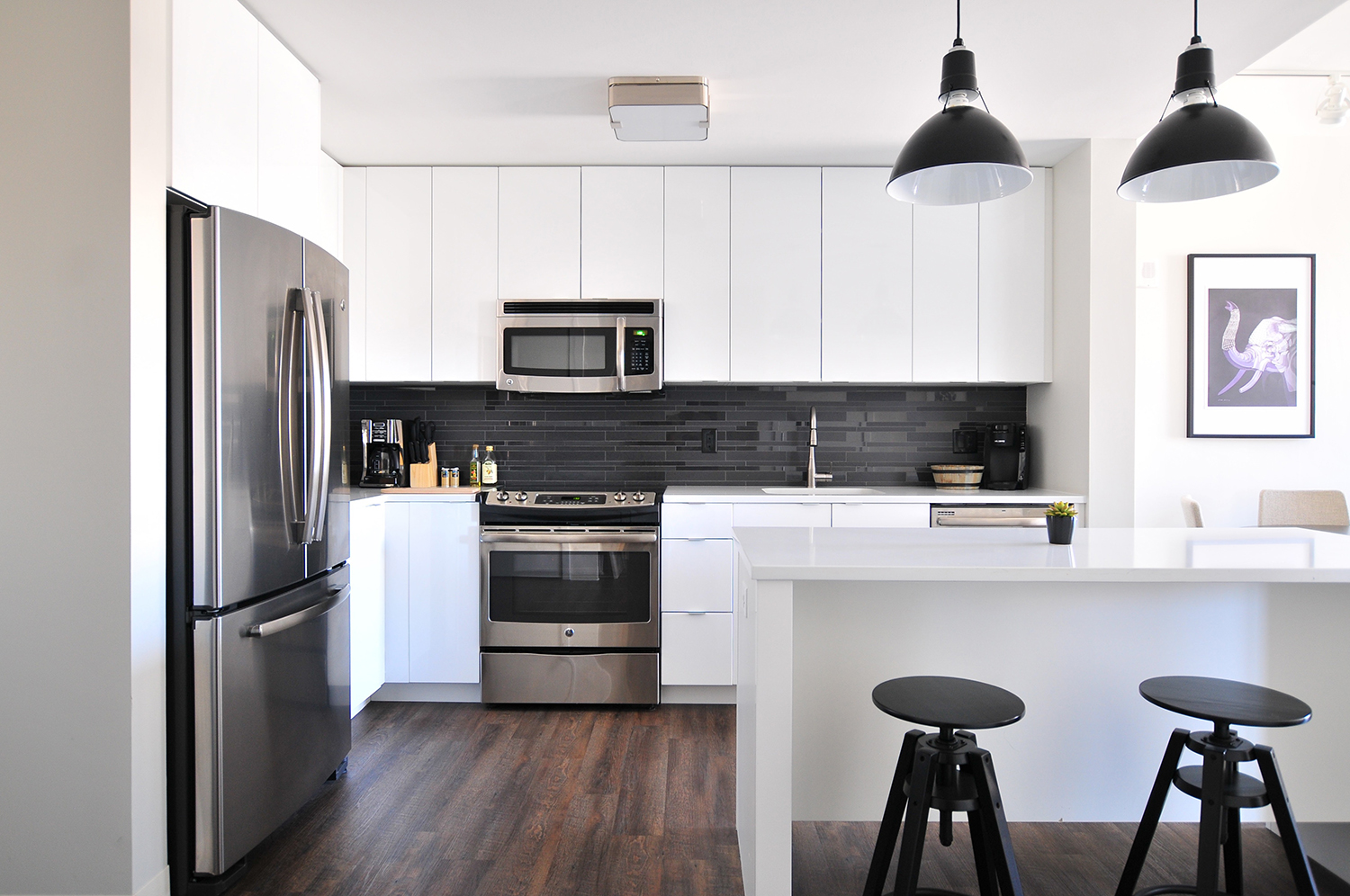 29 May

Step by step | Kitchen Renovation Guide
A kitchen renovation is one of the most popular home improvement tasks among homeowners. It's also one of the most complex – mainly because there are multiple stages and tradespeople involved. Ensuring that each step of the renovation is perfectly coordinated will help to make it a stress-free process with a satisfying outcome.
At Tassé design build, we are highly-skilled cabinetmakers with more than 35 years of experience in residential and commercial cabinetry. Being a smaller shop in Barrie, Ontario we are able to work closely with each client, interior designer, contractor or architect while developing a level of trust and understanding. Each project is unique and given exclusive attention to detail.  We have a love for high quality and honest design – we want you to love your space.
Here we will go through each step of the kitchen renovation process.
CONSULT
Our process begins with an in-house consult where we measure and discuss your project.  We offer full-design services, or we can work directly with your contractor, architect or interior designer to come up with a plan that best suits your needs.
DESIGN
The next step is to create a 2D and 3D rendering to help visualize, design and plan the project effectively. We believe the design process is an extremely important step to creating the ultimate dream space for you and your lifestyle.
One of the most exciting steps in any kitchen renovation project, is the design process. Don't rush this stage. Explore all layout options and material choices with your designer. Spending some extra time now will ensure you don't have regrets later, and will also help the rest of the process to run smoothly.
FABRICATION
Once the design is finalized, we begin the fabrication of your custom cabinetry.  During this phase you are welcome to visit the shop to see your project in progress.  We believe in open communication throughout the entirety of the project.
REMOVING EXISTING CABINETS
Prior to installing your new cabinetry, your existing cabinets will need to be removed. This is a good time to plan on ordering in or dust off the barbecue and move out onto the deck. Setting up a temporary kitchen space where you can eat inside is useful for the next while.
TIP: If your existing cabinets are in good condition, consider advertising them for sale through secondhand buy-and-sell websites such as kijiji.
BEGINNING THE BUILD
If you are opening up a new window or are removing or building some new walls as part of your kitchen renovation, this is the stage when the majority of structural work will take place. It will need to be scheduled so that it is completed prior to the date the new cabinets are installed.
Rough installs for all plumbing and electrical work should take place at this stage, too, including wiring for your appliances and any new lighting that will be installed.
If flooring is being replaced, this will need to be installed before the new cabinetry goes in.
CABINET INSTALLATION
Now for the fun part! Once the necessary building work has been completed, your new kitchen cabinets can be installed. This will vary depending on the size of your kitchen and any custom elements that have been included in the design.
COUNTERTOP INSTALLATION
If you have chosen laminate or wood countertops for your new kitchen, they can usually be manufactured at the same time as your cabinets. This means they can be installed simultaneously.
Granite, engineered stone, solid surface materials (such as Corian) and stainless steel countertops should all be installed by a specialist. They will need to be measured up and templated first so they can be made exactly to size. Manufacturing time for these tops is generally around 10 business days but will vary depending on the supplier.
CONNECTING ELECTRICALS AND PLUMBING
You are almost ready to start using your new kitchen. Once the new counters have been installed, your plumber and electrician can come back to install and connect appliances such as the oven, cooktop, sink and tap.
TIP: It is recommended that you wait for 24 hours after an under-mount sink has been glued into place before having the plumbing connected. This allows time for the glue to set properly.
BACKSPLASH & PAINT
Painting can be done before cabinetry is installed.  Often times it will decide the scheme.  Touch-ups will most likely be needed after everything is complete.
The backsplash is the final piece of the puzzle with your kitchen renovation.  The style and color of the backsplash can be decided during the initial design phase or left until after the counters are installed.
COMPLETION
We love transforming everyday spaces into stunning pieces of functional design. Seamlessly blending form and function, we're passionate about our attention-to-detail and purposefully designed cabinetry that is built for life.
Are you looking at renovating your kitchen? Are you building a new home and looking to have a custom kitchen designed and built? Get in touch with us today for a consultation. We offer full-design services, or we can work directly with your contractor, architect or interior designer to come up with a plan that best suits your needs.
-Matt