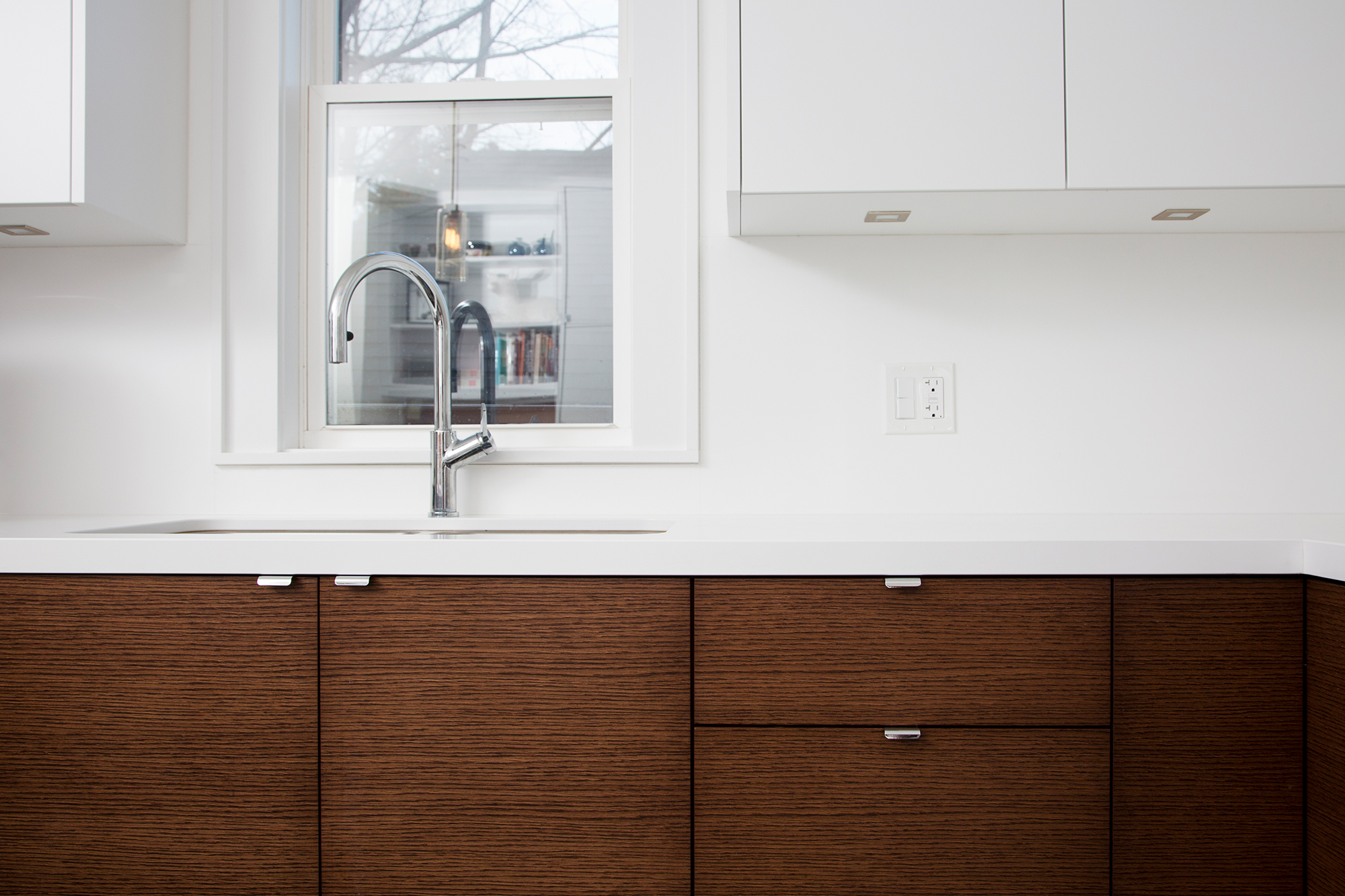 05 Apr

Everything in its place!
Many times clients are distracted by how the kitchen is going to look that they often don't consider how it will function day to day.  Well-planned storage is an essential consideration during the design process.  So prior to committing to any final layout, it is important to think about the following storage options to ensure your kitchen is both beautiful and efficient:
 Pantry Cabinets – Pantries can have pull-out drawers, specialty hardware systems or custom built organizers.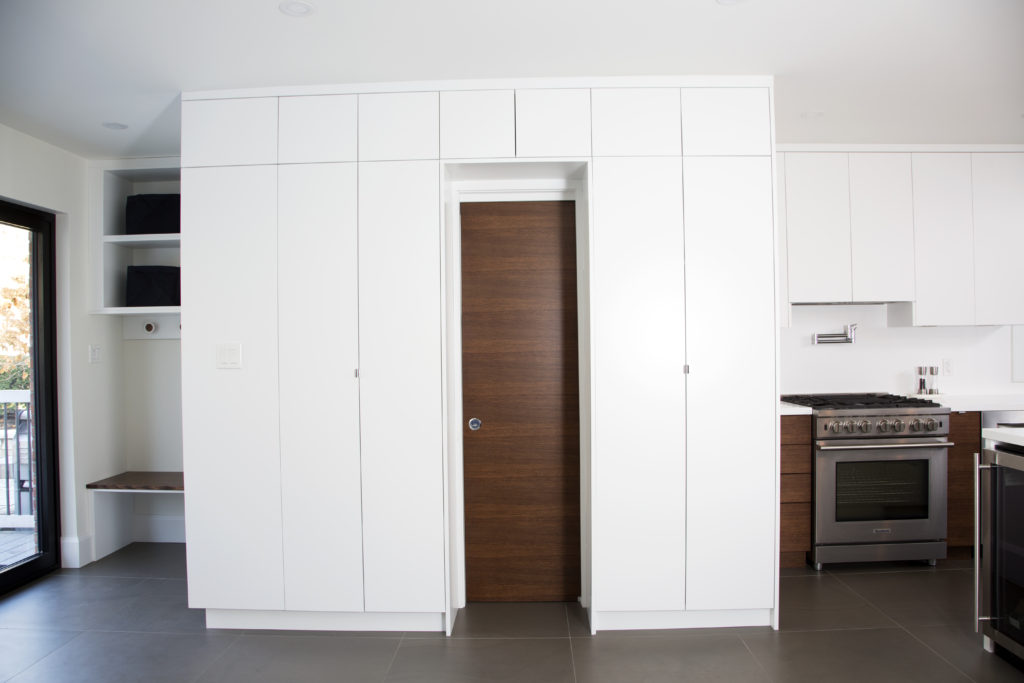 Pull-out waste baskets – These come in a variety of sizes and configurations to accommodate all of your waste and recycling needs.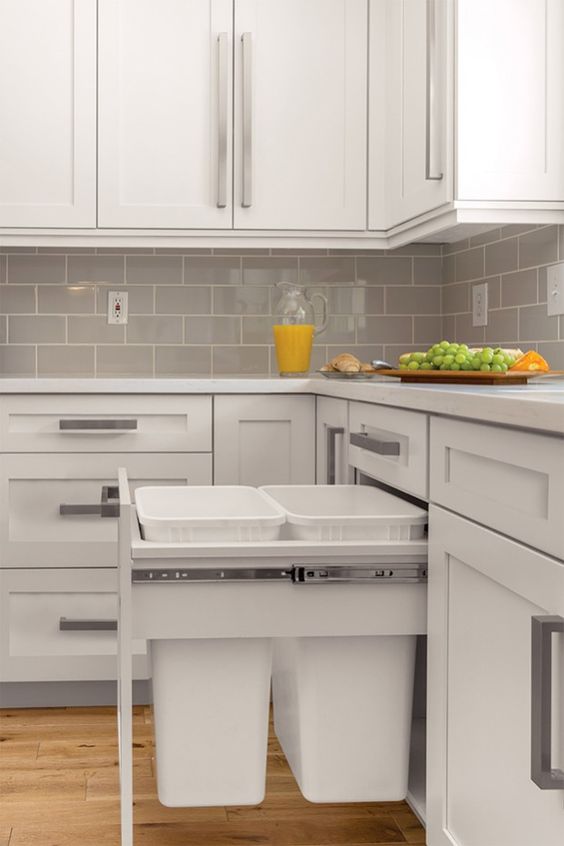 Appliance Cabinets – These can have pocket doors that tuck away or specific hinge systems depending on the application. This is a great solution in order to provide easy access to coffee makers, mixers, blenders etc.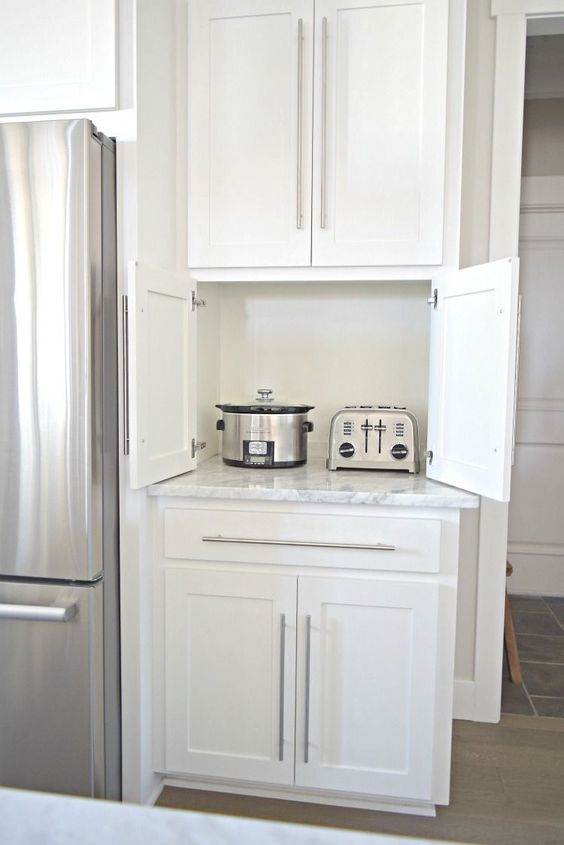 Vertical Dividers – A handy solution to neatly hold cookie sheets and trays.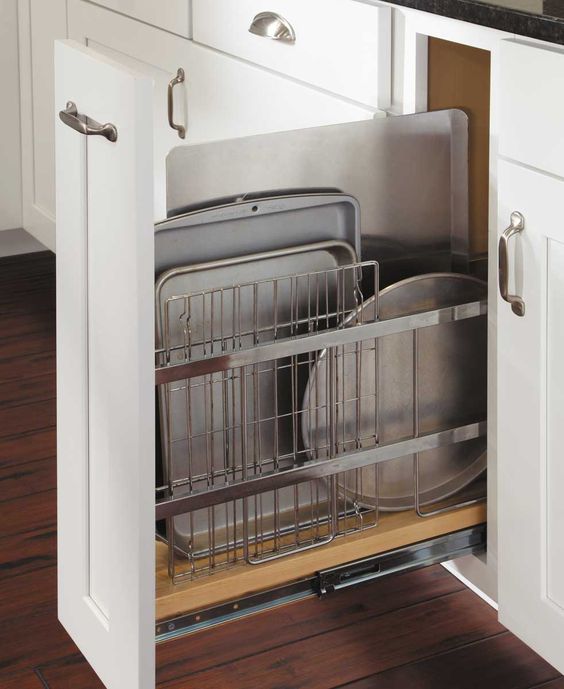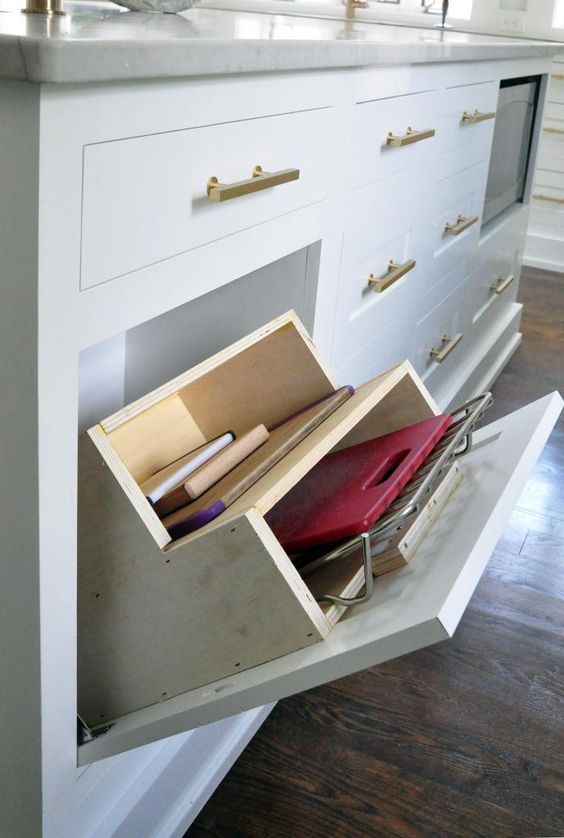 Drawer Dividers – This is a great way to gather small items such as cooking tools and flatware.

Pull out drawers – Maximize your storage space in each cabinet by including pull out drawers.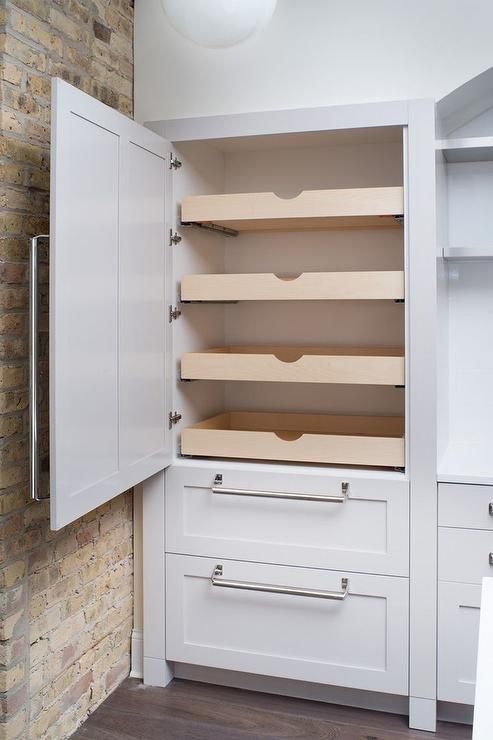 Corner Cabinet Solutions – This space often gets wasted due to the difficulty with reaching the back corner. There are several options for this type of internal hardware.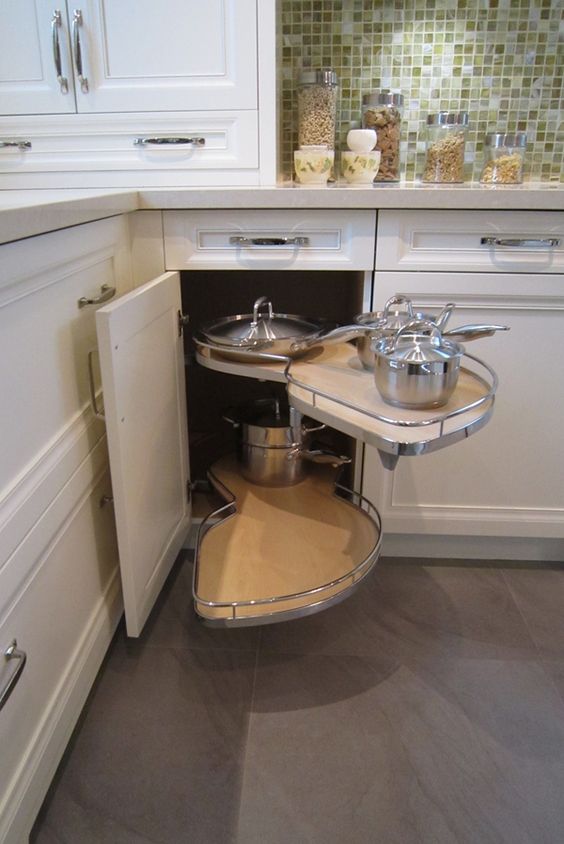 Electronic storage/charging station – Charging stations are becoming more commonplace in the kitchen. These can be integrated into drawers where hiding wires and all of your electronics is made easy.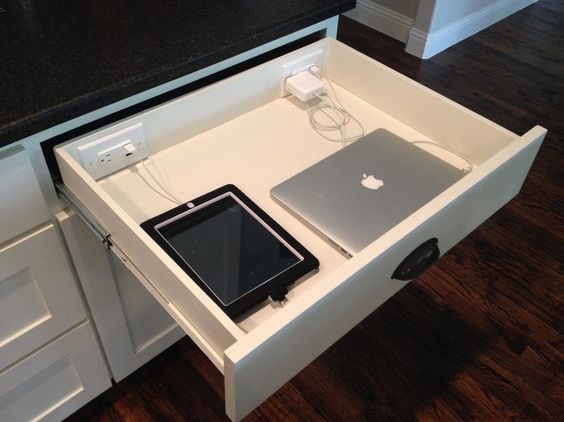 Remember…everything in its place and a place for everything!
Are you looking at renovating your kitchen? Are you building a new home and looking to have a custom kitchen designed and built? Get in touch with us today for a consultation. Our process begins with an in-house consult where we measure and discuss your project.  We offer full-design services, or we can work directly with your contractor, architect or interior designer to come up with a plan that best suits your needs.
-Matt
*Selected photos in this blog are courtesy of pinterest